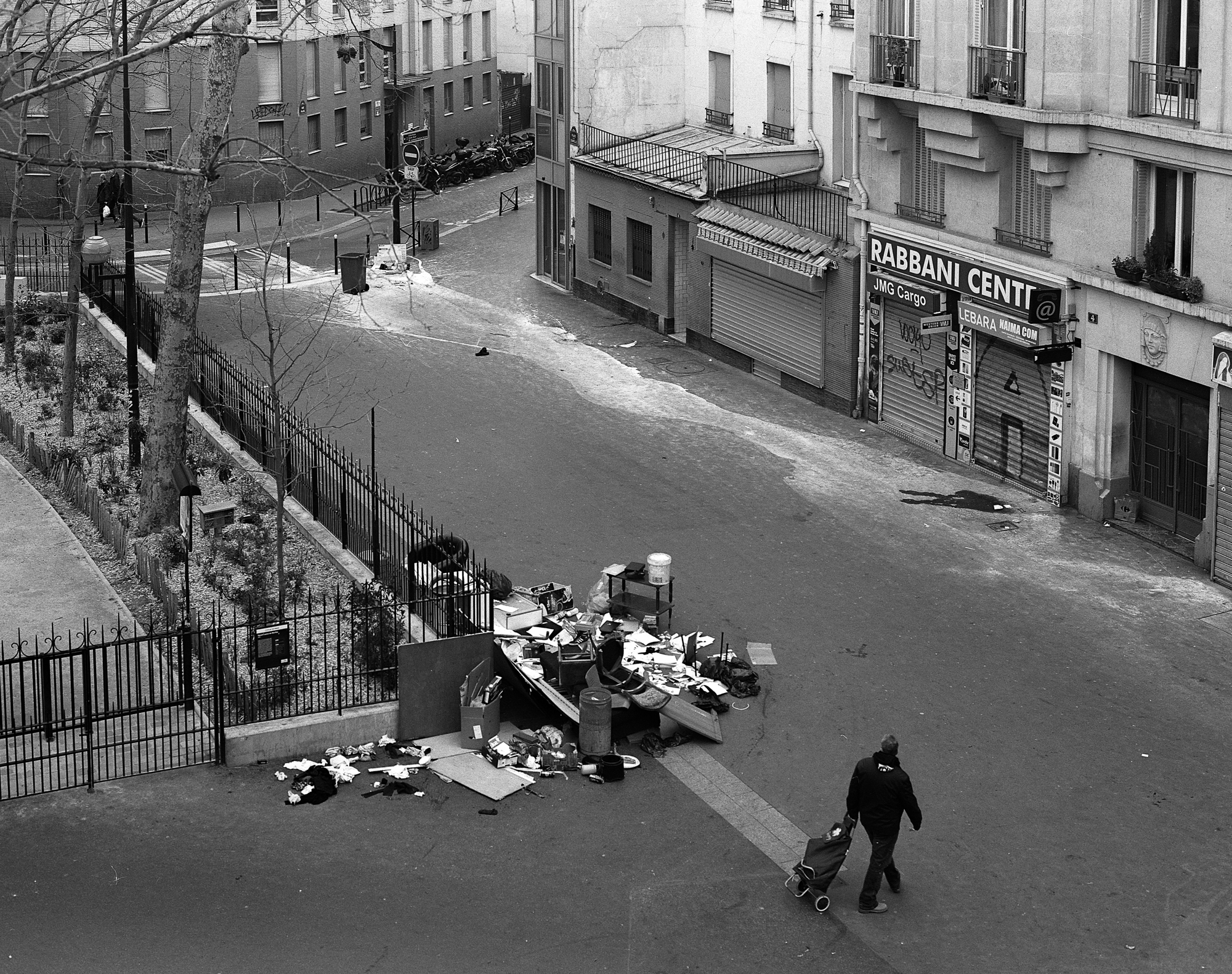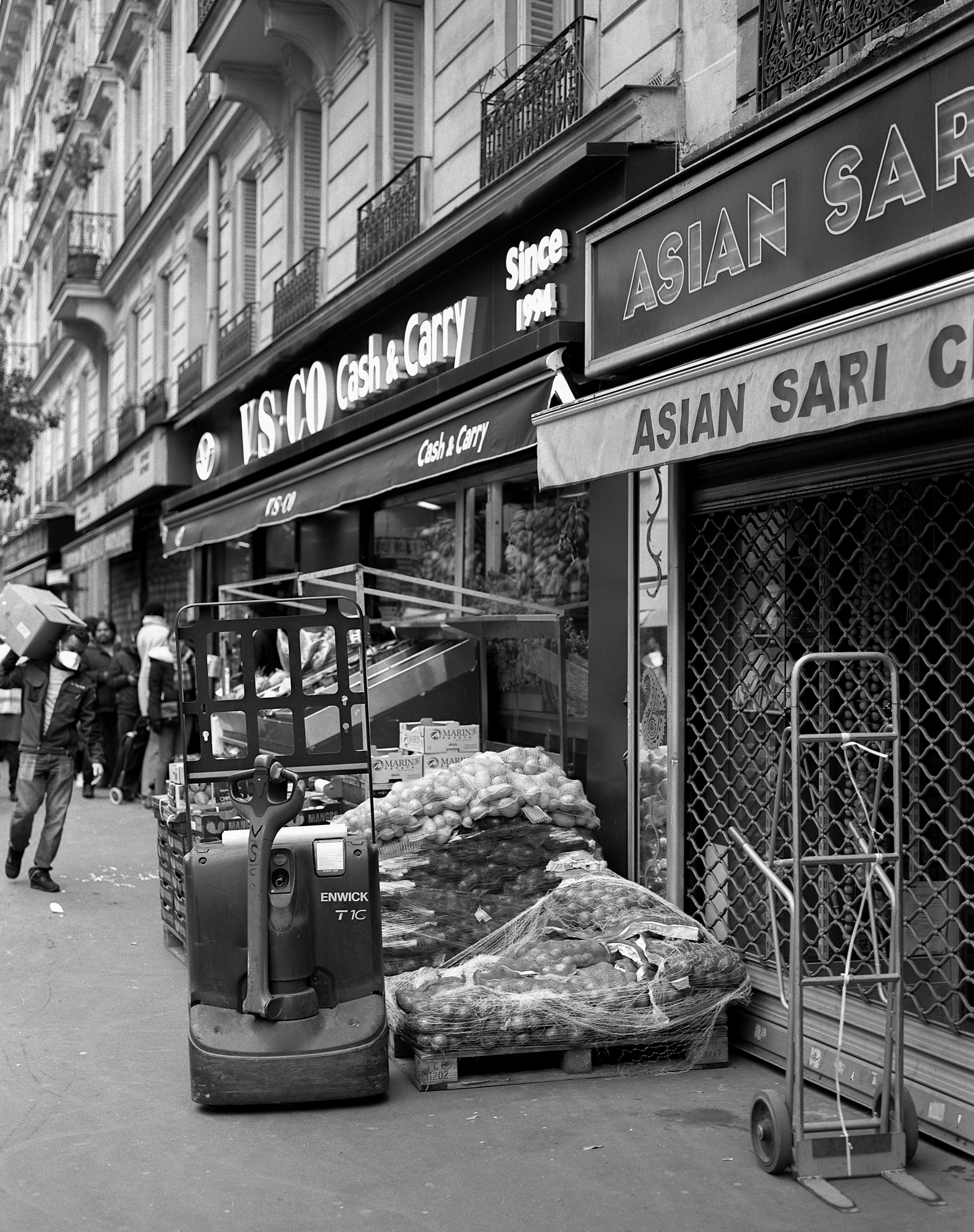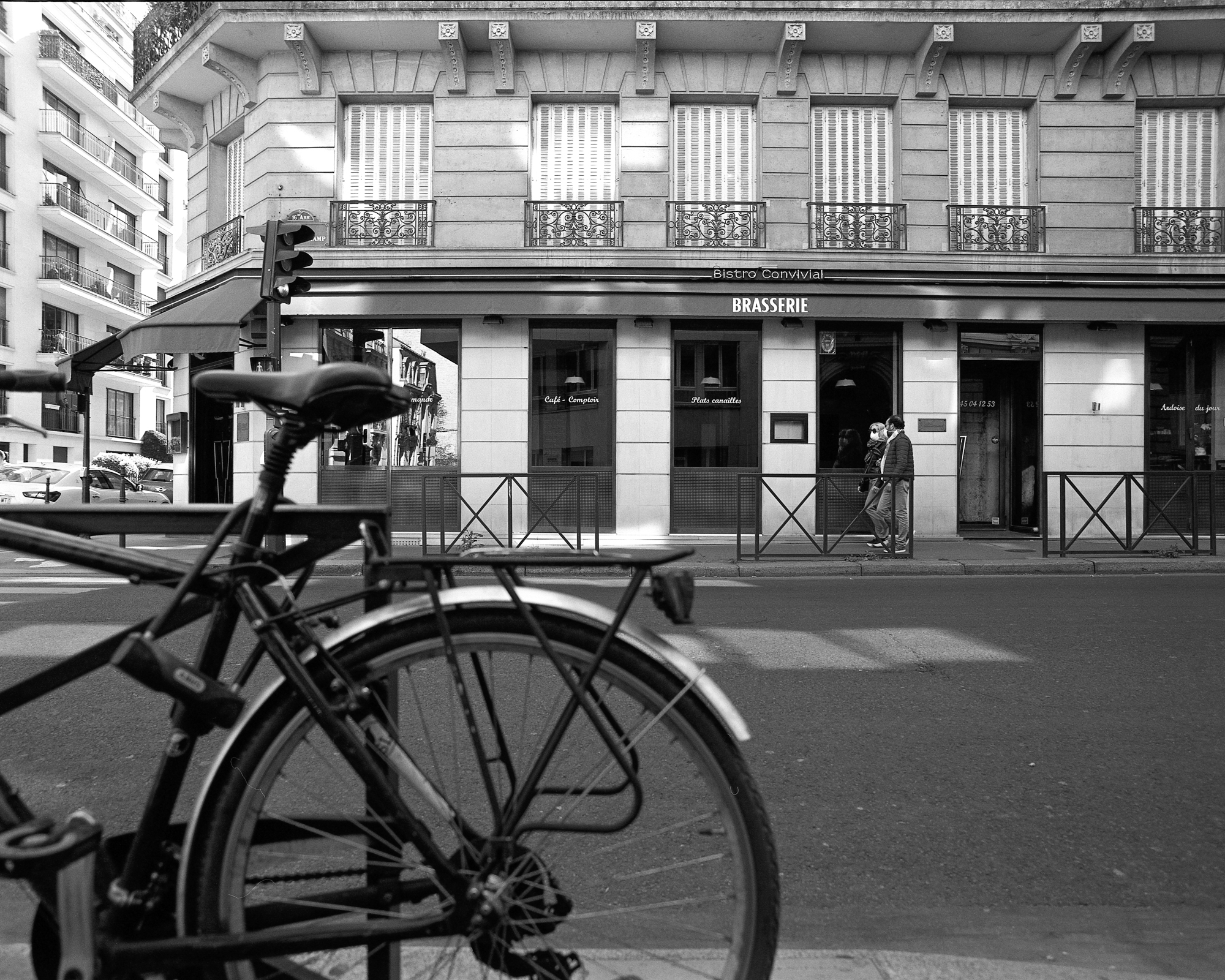 'One kilometer radius' is the distance within which one was permitted to go out during the lockdown imposed due to the COVID-19 pandemic in Paris. It was mandatory to fill out a form (attestation de déplacement) before stepping out. I could go out only for the reasons/ purpose specified by the French government for a duration of 1 hour each day. During this one hour, my grocery bag and camera kept me company. This is what my neighbourhood looked like.
The lockdown 1.0 was effective from 17th March to 11th May 2020. The above work (and there's more) was made (shot+developed+scanned) during the lockdown. My bathroom turned into a make-shift darkroom during this period.



Paris, France. March-May, 2020.